We know what's on your mind.
Below some answers you'll find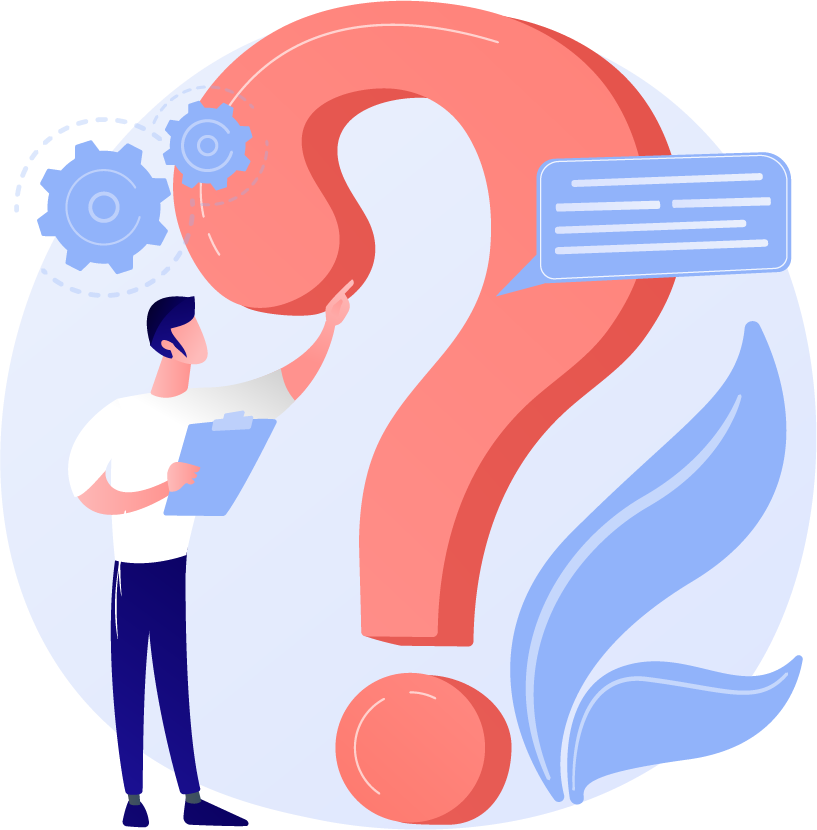 How do I sign up for these courses?
There are three easy steps that explain that. Click here for more information.
What license do I receive after graduating the course?
You receive a Viewpoint Certificate of Completion. Although this course does not provide college credit, it gives you the right education. Viewpoint is a trusted brand. As a side note: large corporations look for skill rather than a license.
What is the difference between IT and software development?
Although they are both related to the growing industry of technology, they are very different. While a developer typically codes new programs, an IT technician installs them. Of course that is only a basic differentiation. To further understand one of the courses, contact our training advisors who are well versed in the subject, and stand ready to assist you.
Why should I spend so much money before I even start working?
Who said you should? Not everyone could or should invest time and money into a career. Our courses are meant for those who have a vision, meaning they can look at the future and are ready to work on it now. You can choose to become a grocery cashier, after all that requires minimal investment, or you can pursue a skill, learn a career. In other words if you are ambitious, hard working, and smart you should invest in your future self. To quote Warren Buffet, "The best investment one can make is in himself."
How do I decide on what career to pursue?
We know that it can be overwhelming to choose a career. We therefore have a team of training advisors. You can set up a free consultation with one of them, and discover a future that is best suited to your individual circumstances, needs, and personality.
Do you cater to the english speaking environment?
As of yet, our courses are delivered in Yiddish. We provide courses for those who want to learn how to properly communicate in English, and are working towards launching a new course for those who want to learn how to properly communicate in Yiddish. Of course, we are constantly innovating so our ultimate goal is having our courses available bilingually.
What language are the courses given in?
While our instructors teach in Yiddish our presentations are written in English. In other words, the courses are delivered in Yiddish, but an English speaker who has had some background exposure to Yiddish can easily follow the course.
Why should I go to a private training company rather than college?
If you have an average of $100k to spare (yeah we know student loans), plus 5 years of life to give then you should probably opt for college. (Although there are arguably better causes to donate your money and time) According to Forbes student loan debt was at $1.52 trillion as of 2018. We agree, encourage, and promote quality education. Our students have scored exceptionally high on college level exams, yet we significantly speed up the process and lower the expense.
How long do the courses take?
Depending on the course subject, our courses range from a 3 month to 12 month time frame. Each of our classes are delivered on a scheduled day of the week. Each weekly class session ranges from 2 and half hours to 5 hours based on the course subject.
Can I join the course outside of the country?
Yes! We developed a beautiful live streaming program where you can tune into the classes while they are given and even ask direct questions as if you are in the classroom from the comfort of your living room sofa. Each class is recorded so that you can listen to it later if you couldn't attend a class or even if you just want additional practice review.
Can I be refunded if I wasn't available to attend one class?
Why choose to get some lousy few dollars when you can attain a fortune? Each of our courses are jammed with knowledge and priceless information. We record each lesson to ensure that our students don't lose out on a single class session. Make sure to ask for the high resolution recording of the lesson you missed. All kidding aside, we back our courses. Make sure to view our terms and policies before any transactions.
Who can help me if I'm having trouble completing the assignments at home?
Our homework assignments are deliberately designed to be challenging to ensure that the utmost knowledge is comprehended from each lesson. The only way to really own the information is through hands-on practice and sweating through a struggle. To help you along the journey we provide mentors that will stand by your side and help you anytime you are struggling. You will get the mentor's contact information so that you can always reach out and ask for assistance.
Is there a way to take more than one course at a time?
Although it is possible and some of our students have already done that, we don't typically recommend doubling up courses. Our courses are intense and require commitment of time and effort. We do work with every individual's needs, so before signing up for a double course discuss the options available with your training advisor.
Can I take only half of the Office professional course?
Yup! We provide the option of taking only one track of our Office Professional course. Contact the office for more information.